Professional Printers in Bournemouth & Wimborne
RP Printers are proud to offer printing services in Bournemouth and Wimborne, also the surrounding areas. Boasting an impressive 50 plus years of experience in helping Dorset enterprises and businesses look their best. Our family run business takes great pride in looking after all of our clients from start to finish. We aim to deliver the highest quality media solutions, at competitive prices and completed for the deadline set. Trust RP Printers and stand out from the crowd.
Having offered a wide range of printing services in Bournemouth and Wimborne for over 50 years now, our team has become the first choice printers for many in the local area. We are able to carry out a whole host of printing services, so if you have been searching for Bournemouth or Winbourne based printers, who are reputable, reliable and professional, you can stop your search. RP Printers should be your only choice. Upon doing so, a member of our team will be on hand and happy to answer any questions or queries you may have. Contact us today, RP Printers will even give you a FREE printing quote!

What Types Of Printing Services Do We Offer?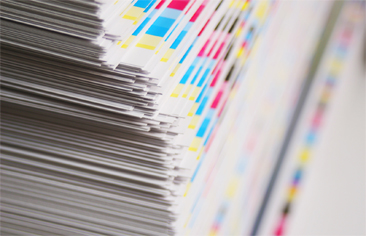 The new technology of digital printing offers flexibility, it is fast and ideal for short runs. Through digital printing you have a variable…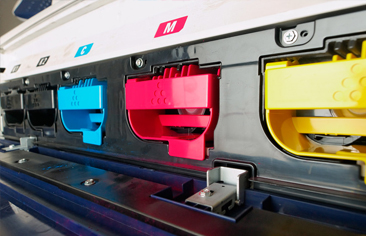 At RP Printers we provide an in-house design service. We can customise your own design or provide inspirational ideas for any print project…
Traditional printing methods can still provide the best results. The litho printing press we have in house will give you the best quality…
Printing in Bournemouth and Wimborne
Advertising is known to be a crucial aspect of any business, highlighting and showcasing your company, when it comes to printing your advertising materials, RP Printers have without a doubt got what it takes to produce high quality and pristine finished prints. Having provided printing services in Bournemouth and Wimborne and the surrounding areas for some time now, our team has become the #1 printers in both Bournemouth and Wimborne. It does not matter whether you are looking for business cards or leaflets or any other printing services we offer, you can be confident that every time you choose RP Printers in Bournemouth and Wimborne you are choosing perfection. We have everything you need. High quality prints are all we offer here at RP Printers. Our team of professionals have been offering printing services in Bournemouth and Wimborne for over 50 years now. Taking great pride in both our quality of prints and the reputation for customer satisfaction we have built up, our team will always go above and beyond to ensure we offer the best printing services in Bournemouth and Wimborne.
THE PROCESS FOR OUR PRINTING SERVICES IN BOURNEMOUTH AND WIMBORNE
Not sure how to start your printing journey? Take a look at our step by step process below. We strive to deliver the highest quality media solutions, on budget and on time. Interested in our printing services?
Receive your printed product
Contact RP Printers for Printing in Bournemouth And Wimborne
If you have been scouring Bournemouth or Wimborne for a highly reputable printing company then you should be looking no further than us here at RP Printers. We are proud of the vast range of printing services we offer throughout the local area. Utilising over 50 years of experience to offer digital and litho printing services that are second to none, ensuring our customers only receive the best final prints. So no matter if you are looking for one off prints or you would like our team to carry out regular printing services for you, we are here and on hand whenever you need us. Our team have a whole wealth of knowledge and expertise, meaning all of our printing needs in Bournemouth and Wimborne are covered. Simply contact RP Printers for any printing requirements you have in Bournemouth or Wimborne, our team is more than happy to help in any way we can. You can even call us today for a FREE quote!
Request A Quote For Printing Services
OUR CLIENTS SAYS
"I'd be delighted to be quoted saying ' Bournemouth Beach Hut Association has used RP Printers for five and always been delighted with the service and quality of our newsletters. However, in the run up to Christmas 2013, RP Printers completely blew us away with how quickly they produced and delivered our autumn version after I'd explained we needed to get them out urgently. My stress levels were on the ceiling and then RP Printers delivered the completed order within 24 hours. AMAZING. Thank you so much.'"
"I am the programme editor for a walking group and I have been a customer of Phil at RP Printers for the last 18 months and have always found the service to be very efficient and friendly. I would happily recommend this company to others."