What is digital printing? Digital printing is a technique used to print items using digital or electronic files from a computer or personal storage device. This particular printing method offer lower production costs, that other types of printing.
Professional Digital Printing in Bournemouth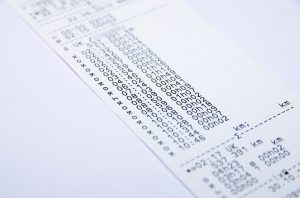 If you're looking for experienced company carrying out Digital Printing in Bournemouth, be sure to call RP Printers on 01202 557917.For a number of years we have been offering our digital printing service to customers throughout Bournemouth and the surrounding areas. With years of experience in the digital print industry, we can produce short run print jobs at a fast rate and an affordable price.
Using only the latest digital printing technology, it allows us to produce professional looking and high quality digitally printed items for customers throughout Bournemouth. All of the ink and digital printing related materials we use are of a top quality to ensure the highest possible standard of finish.
At RP Printers we use digital printing, as we believe it is one of the most effective printing methods for a number of different digital print purposes. When it comes to needing digital printing in Bournemouth or any of the surrounding areas, then be sure to get in touch with RP Printers and we'll be more than happy to help.
Benefits of Digital Printing
When it comes to using digital printing there are a number of benefits to choose from. Some of the benefits of using digital print technology include:
Cost effective printing solution
Easy to change the design throughout the print process
Consistent quality
Can be printed on a number of materials
Digital printing can be used for large format prints
Fast printing process
Perfect for short run prints
For more information on our digital printing in Bournemouth services we offer to customers in and around Bournemouth, or to arrange a to have items or products digitally printed then please don't hesitate to get in touch with RP Printers and we'll be happy to assist.

Experienced Digital Printers
We are experienced digital printers, who are capable of handling all types of digital print projects. No matter how big or small your digital printing job is, be sure to make RP Printers your first port of call. With years of experience as digital printers, we only use the latest digital print technology to ensure a high standard of finish. As one of the leading digital printing companies in Bournemouth, we have all your digital print needs covered.
For Digital Printing in Bournemouth Call RP Printers
If you're in need of digital printing in Bournemouth, then look no further than RP Printers. We are experienced digital printers who offer a range of quality digitally printed products. With years of experience in the digital printing industry, we have all the necessary skills needed to undertake any type of digital printing project.
To arrange digital printing or for more information on the range of products available as part of our digital print service, then be sure to give RP Printers a call.
FAQs About Digital Printing