Spot Colour Printing in Bournemouth
Spot colour printing has replaced the old 4 colour process printing to produce bolder, sharper more defined colours.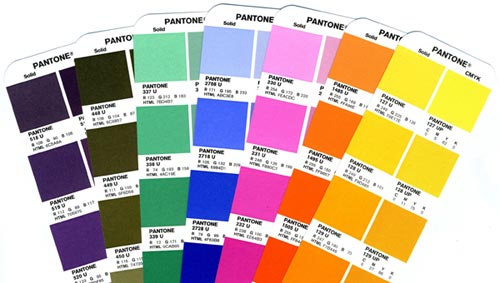 Ordering commercial printing is now much more like deciding on what colour to decorate your lounge, with you being able to view colour swatches that have been created from the basic colours!
The Pantone Matching System uses pre-determined, published colour codes to create a chart of thousands of colours and you can create a Pantone spot colour which is similar to mixing paints, but with more accuracy.
Why use our spot colour printing with Pantone?
Consistent Branding/Logos – your colour will always remain the same across all literature
Huge variety of colours – you are no longer restricted to dull orange or boring blue. Switch these colours to a bright orange and navy blue!
Continuity of colour from page to page – this system also ensures continuity within your printing, ensuring that you always get the exact same colour on each page and each printing run!
Consistent, smooth, solid colour across large areas of colour
PLATEMAKING – This service is also available on request.
Contact RP Printers for Spot Colour Printing and Pantone Matching in Bournemouth
We are here to help. Call 01202 557917 for advice and pricing on any of our products and services.